Mommy Monday: Zwanger van een jongen of een meisje?
Ben ik zwanger van een jongen of van een meisje?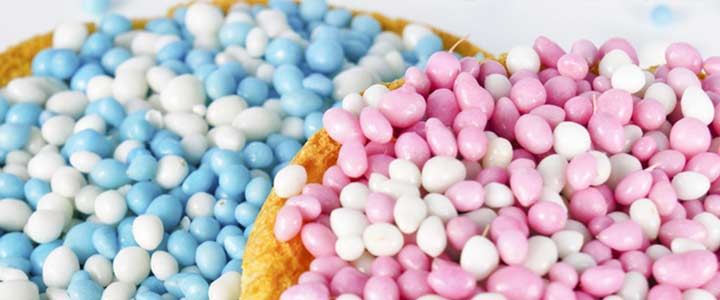 Op het moment dat ik dit typ weet ik nog niet wat het geslacht van ons kindje is, volgende week krijgen we het geslacht te weten! Superspannend! Enne, even een notitie vooraf, het maakt me natuurlijk helemaal niets uit of we een jongen of meisje krijgen. Het belangrijkste is dat de baby gezond is! Ik ben ontzettend dankbaar dat ik zwanger ben van ons tweede kindje, ik weet heel erg goed dat dat niet iets vanzelfsprekend is.
Wij zijn gewoon ontzettend benieuwd naar het geslacht van het kindje, vooral om het wat t 'tastbaarder' te maken. Het maakt me echt helemaal niet uit of het een jongetje of een meisje is. Maar het maakt het voor ons wel wat makkelijker om dit kindje een naam te geven als we het geslacht eenmaal weten, enne het shoppen wordt ook net ietsje leuker en tjah, ik ben ook gewoon heel erg benieuwd of er een jongetje of een meisje in mijn buik zit <3
Wat denken jullie dat het geslacht van ons tweede kindje is?
Ik ben heel benieuwd wat jullie denken! Wordt het een jongen of een meisje? Wat ik zelf denk? Ik heb geen idee, de ene keer denk ik dat het een jongen is, de andere keer denk ik dat het een meisje is. Deze zwangerschap is wel totaal anders dan mijn vorige zwangerschap, maar of dat iets zegt over het geslacht?…  Volgende week weten we het!
Liefs ,Willeke
---
---